Saranghae Slice of Life: Slice-of-Life Dramas We Love
Updated: Aug 22, 2022
Extraordinary Attorney Woo starring Park Eun-bin as a genius lawyer on the autism spectrum is making waves and giving everyone the feels. Audiences are hooked as each episode finds Attorney Woo tackling a case while coming of age in her own way. It's the magic of the k-drama slice of life at its finest– a lovable lead, a convincing ensemble cast, and a story that revolves around a "long, loving look" at the ordinary life of a quite extraordinary human being.
The slice-of-life genre in literature, television, and film celebrates the mundanity and regularity of daily life. It embraces its plotlessness and allows the drama of everyday life to shine. In this article, we share what makes slice-of-life k-dramas special and list our Gwenchanoona-approved favorites.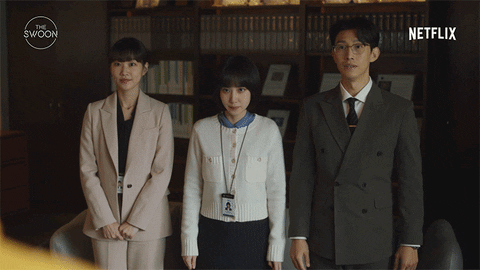 Enough-ness. Slice-of-life k-dramas condense in 16 or 20 hours what takes many of us years to accept–-that our daily lives are beautiful and that they are enough. While many of us would like to escape into k-dramaworld for a heightened sense of action, romance, or comedy, slice-of-life dramas remind us that what's in the here and the now can be just as beautiful and exciting if we look at them with a fresh pair of eyes.
The cases that the Hanbada lawyers in Extraordinary Woo come across are hardly sensational compared to most other prosecutor/lawyer dramas. But the cases matter very much to the people involved, and that's more than enough for us.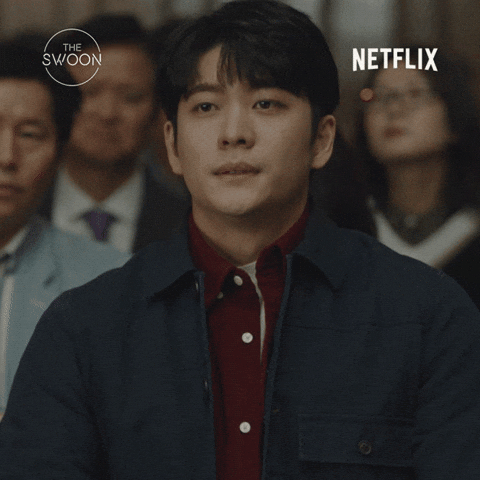 Brokenness. K-drama writers are adept at crafting imperfect but completely lovable characters. While these characters may have experienced some brokenness in the past, either through a difficult childhood or traumatic experiences, they do not allow these to define the rest of their lives. Their character arcs often show them growing from the pain or seeking redemption. The characters remind us that we can be broken and still be good.
Attorney Woo stands out because she has autism, making life more challenging for her. But the lives of those around her come with their own struggles and sadness. And it becomes clear that all of them face feelings of inadequacy (as lawyers, lovers, friends, parents) at some point in their lives.
Non-villainy. No one is completely a villain. Revenge and makjang (outlandish) k-dramas would have us believe that there are people who are just born to seek power, wealth, and fame at the cost of everything else. (In fact, some actors take on villain roles so often, that we wonder what they're like in real life.) But this is not true for most of us. Some people can annoy us, judge us, or even hurt us, but few of them ever do so intentionally or repeatedly. Most of the time, they are acting from their brokenness and insecurity. Slice-of-life k-dramas often show us the backstories of many different characters allowing us to empathize with them. While they don't always get to do this in real life, it's good to remember that a villainous character isn't necessarily a villain in his own story.
Min-woo's (Joo Jong-hyuk) character may come off as the person everybody loves to hate at first. But ultimately, we cannot help but appreciate he's the only person who treats Atty. Woo like an equal.
Community. Slice-of-life dramas do not only highlight one heroine's journey but an entire community's. Human beings are innately social, and these interpersonal relationships add spice to life. The often overlooked conversations, interactions, sacrifices, and details are given importance in slice-of-life dramas and remind us of their valuable place in our lives.
The people around Atty. Woo all take care of her, and she, in turn, enriches their lives not just with her intelligence but with her welcome candor and honesty.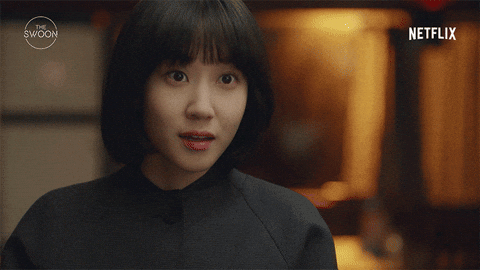 Ambiguity. Life is messy, and not everyone gets the closure they need. Slice-of-life k-dramas are okay with unresolved issues and open endings. Audiences are reminded that they only look at a chapter person's life and not its entirety. There is no guarantee that the rest of the person's life will be happy; there is instead a comforting reminder that the characters will most likely soldier on a lot wiser and stronger than when we first met them. I don't know for certain whether Atty. Woo will keep winning cases or if she will ultimately have a happy ending. But we do know that she is now more capable of making wise decisions and having deep, intimate friendships with others, and we're good with that.
We look at our other favorite slice-of-life dramas from notable showrunners:
PD Shin Won-ho + Writer Lee Woo-yung
Reply Series (Reply 1997, 2012; Reply 1994, 2013; Reply 1988, 2015)
If you want a drama that tells you who ends up with whom in the present timeline, the Reply Series does exactly that, with all the requisite nostalgia and precious chaotic friendship.
Reply 1997: 16 episodes, Available on Viki
Reply 1994: 21 episodes, Available on other sites
The most famous and well-loved of the three is Baeksang-nominated Best Drama Reply 1988. It follows the lives of five friends growing up in the 1980s and their families living in a Ssangmun-dong alley in Seoul. The slice-of-life series steers clear of the usual tropes to deliver the right balance of the bitter and the sweet experiences of the squad—the poor but caring daughter (Lee Hye-ri), the stoic but sweet son (Ryu Jun-yeol), the model student and responsible son (Go Kyung-pyo), the famous baduk (Korean abstract strategy board game) player (Park Bo-gum), and the hilarious but wise friend (Lee Dong-hwi).
Reply 1988: 20 episodes, Available on Netflix
"Wise Life" Series
Wise Prisoner Life/Prison Playbook (2017)
Famous professional baseball pitcher Kim Je-hyuk (Park Hae-soo) is convicted of assault after he knocks out a man who attempted to assault his sister. He finds himself in prison and now tries to survive with prison guard Lee Joon-ho (Jung Kyung-ho), an old childhood friend, his fellow inmates, and the rest of the community at the correctional facility. Poignant and hopeful, the drama follows Je-hyuk as he tries to make the most out of his new life.
16 episodes, Available on Netflix
Wise Doctor Life/Hospital Playlist (2020 & 2021)
When Hospital Playlist Season1 debuted in 2020, audiences were introduced to yet another close-knit group of friends we all longed to be a part of. Having perfected the art of creating on-screen chemistry with an ensemble cast in their Reply Series and Prison Playbook, director Shin Won-ho and writer Lee Woo-jung once again made us fall in love with '99ers—a group of talented doctors Lee Ik-jun (Jo Jung-suk), Chae Song-hwa (Jeon Mi-do), Yang Seok-hyung (Kim Dae-myung), Kim Jun-wan (Jung Kyung-ho), and Ahn Jeong-won (Yoo Yeon-seok), who share a passion for music and who genuinely care for each other.
Season 1: 12 episodes, Available on Netflix
Season 2: 12 episodes, Available on Netflix
Writer Noh Hee-kyung
Dear My Friends (2016)
2017 Baeksang Best Drama Dear My Friends features a powerhouse ensemble composed of some of Korea's most awarded and beloved senior actors, acting as lifelong friends.
Park Wan (Go Hyun-jung), a 30-something translator, reluctantly keeps getting roped into the drama of her headstrong mother Jang Nan-hee (Go Doo-shim), and her fellow senior-citizen friends (Youn Yuh-jung, Kim Hye-ja, Na Moon-hee, Park Won-sook, and Shin Goo) and gives in to their requests to document their life stories. Along the way, she learns valuable life lessons. Incredibly poignant, surprisingly funny, and featuring the beautiful sights of Slovenia and Croatia, Dear My Friends is a healing, life-affirming celebration of friends who have become family and the beauty of growing old with them by your side.
16 episodes, Available on Netflix
Live (2018)
Live realistically portrays the daily triumphs and struggles of honest and decent field officers working at the fictional Hongil Patrol Division—unsung heroes tasked with patrolling Seoul's most crime-ridden districts. Featuring a large ensemble cast led by Jung Yu-mi, Lee Kwang-soo, Bae Sung-woo, Bae Jong-ok, and Sung Dong-il, Live will have you rooting not just for them as a unit but for every single character.
18 episodes, Available on Netflix
Our Blues (2022)
In this anthology-style series, writer Noh weaves a colorful tapestry using the joys and sorrows of the villagers (past and present) of the fictional Purung town in Jeju Island.
Over 20 episodes, we get involved in the daily lives of the close-knit community, most of whose livelihood involves the sea: an assortment of market vendors, boatmen, and haenyo, Jeju's women divers. With its heartwarming stories, life-affirming message, and powerhouse cast that includes Lee Jung-eun (Parasite), Lee Byung-hun (Mr. Sunshine), Shin Min-a (Hometown Cha-Cha-Cha), Han Ji-min (One Spring Night), Kim Woo-bin (Uncontrollably Fond), Go Doo-shim (When the Camellia Blooms), and Kim Hye-ja (The Light in Your Eyes), Our Blues went on to become the eleventh highest-rated cable drama in Korean television history.
20 episodes, Available on Netflix
Writer Park Hae-young
My Mister (2018)
The most acclaimed work of My Liberation Notes writer Park Hae-young to date, My Mister beat out Mr. Sunshine and SKY Castle for Baeksang Best Drama in 2019. The workplace slice-of-life drama quietly explores the everyday melancholy of being human, drawing out career defining-performances from Lee Sun-kyun as a middle-aged engineer who can't seem to catch a break despite being a nice, upright guy, and from Lee Ji-eun (IU) as a cold and cynical girl temporary office worker in Dong-hoon'soon's firm.
16 episodes, Available on Netflix
My Liberation Notes (2022)
One of the most talked about "healing" dramas of the year so far, My Liberation Notes portrays chronicles the everyday struggles of the Yeoms, a working-class family from Gyeong-gi province "the "egg" to Seoul's "yolk". Through the eyes of three siblings (played by Lee El, Lee Min-ki, and Kim Ji-won) and a mysterious stranger (Son Suk-ku) who moves in next door, the show portrays the desire to break free from the monotony of life and societal expectations.
16 episodes, Available on Netflix
Other Slice-of-Life Dramas We Love
Alone in Love (2006)
In what is considered a masterpiece by many Koreans, Alone In Love (Yeonae Sidae/Love Generation, literal title) is a quiet slice-of-life drama that was ahead of its time. Based on the Japanese novel Renai Jidai, Alone in Love is completely devoid of any tropes, opting instead to realistically portray the feelings that may linger and the struggle to retrieve one's footing after divorce.
Son Ye-jin was only 24 years old when she took on the role of Yoo Eun-ho, a young divorcee and swimming coach, in this drama co-starring Kam Woo-sung, earning her the Baeksang Best Actress award.
16 episodes, Available on other sites
Hello, My Twenties!/Age of Youth 1&2 (2016 & 2017)
Hello, My Twenties! walks us through the lives of a group of young women who live in Belle Epoque. The drama depicts typical growing pains, such as transitioning to college life, facing financial struggles, and—everyone's favorite—dealing with romantic relationships.
Season 1: 12 episodes, Available on Netflix
Season 2: 14 episodes, Available on Netflix


Black Dog (2019)
Seo Hyun-jin (You Are My Spring) plays Go Ha-neul, a young, temp teacher—and Daechi School's newest hire. Because she's hired last, she has to hit the ground running and navigate her way around a system that doesn't provide much support for newbies. She finds herself having to deal with a demanding, pragmatic department head Park Seong-soon (Ra Mi-ran, Reply 1988), the most popular teacher on campus, Do Yeon-woo (Ha Jun, Crazy Love), the usual office politics, and the regular workload of teachers in Sout Korea's competitive educational system. Read the full review here.
16 episodes, Available on Netflix and Viki
Be Melodramatic (2019)
Jeon Yeo-been (Vincenzo), Chun Woo-hee (Argon), and Han Ji-eun (Bad and Crazy) star as three college best friends who end up living together as they turn 30.
Aside from the truly heartwarming relationship between the three women, this witty slice-of-life/rom-com drama offers a fun, and an in-depth behind-the-scenes look into how k-dramas get made: from script development to making sure PPL (product placement) makes it to the screen! After watching Be Melodramatic, you'll never quite see k-dramas the same way again.
16 episodes, Available on Netflix
Because This Is My First Life (2017)
Truly one of the most underrated shows in k-dramaland, Because This Is My First Life follows the life Yoon Ji-ho (Jung So-min), who is in a contract marriage with Nam Se-hee (Lee Min-ki) because she needs a place to live. But the drama also follows the lives of her two friends: Woo Su-ji (Esom), a smart, hardworking woman who suffers because of misogynistic workmates, and Yang Ho-rang (Kim Ga-eun), who wants to settle down and start a family. Su-ji meets Ma Sang-goo (Park Byung-eun), who affirms Su-ji and supports her dreams, but she's not yet ready to fully commit to him. Meanwhile, Ho-rang's boyfriend Sim Won-seok (Kim Min-seok) is far from ready to marry and start a family. This drama is more than just a love story-- it's about how these women find their place in the world and become each other's strengths. The romance is just a wonderful bonus.
16 episodes, Available on Netflix and Viu
A Poem A Day (2018)
Woo Bo-young (Lee Yoo-bi,Yumi's Cells 1 and 2) is training to be a physical therapist. However, she'd much rather have been a poet, so when at work, she often has her head in the clouds. Sooner or later, she realizes she enjoys helping her patients heal from their physical injuries and, sometimes, emotionally traumatic experiences. With an interesting (not to mention good-looking) bunch of co-workers, she soon finds her place and realizes that there is poetry, too, in the day-to-day movement of life.
16 episodes, Available on other sites
Work Later, Drink Now (2021)
Three 30-something women—nearly alcoholic by any standard—try to get through their problems with work, family, and men by discussing everything over incredible food and copious amounts of lukewarm soju. Together, Ahn So-hee (Lee Sun-bin), Han Ji-yeon (Han Sun-hwa), and Kang Ji-gu (Jung Eun-ji) try their best to live sober lives in between drinking sessions at their favorite bar. At one point, they even try to stop drinking for the sake of their health. But these girls can only go dry for so long, and in no time, life throws them one massive curveball after another, to which they respond with...what else? Shot after soju shot. Read our full review here.
12 episodes, Available on other sites
20th Century Boy and Girl (2017)
It's no surprise that the slice-of-life drama veers away from over-the-top plot points and toxic relationships and offers a nostalgic look at one's youth. It was, after all, written by Lee Sun-hye, a junior writer for the Reply series. Its working title No Sex and the City is an apt description but doesn't give justice to this beautiful drama.
The drama follows the lives of Sa Jin-jin, played by the charming Han Ye-seul (Birth of a Beauty), and her now 30-something high school friends Han Ah-reum (Ryu Hyun-kyung) and Jang Young-shim (Lee Sang-hee). The girls' solid friendship is the anchor that keeps them all grounded as they attempt to live meaningful lives and maybe even find romance along the way. Read our full review here.
32 35-minute episodes available on Netflix
Misaeng: Incomplete Life (2014)
Based on a popular webtoon about the everyday struggles of office workers at a large trading company, Misaeng: Incomplete Life became a pan-Asian cultural phenomenon in 2014, achieving the highest ratings in Korean cable TV history at the time and inspiring remakes in Japan and China. The workplace drama centers on Jang Geu-rae (Yim Si-wan), a baduk (Korean abstract strategy board game) prodigy who struggles in a corporate setting after failing to make it as a professional player, and features a large ensemble of talented actors, including Lee Sung-min (Juvenile Justice), Kang Ha-neul (Insider), Kang So-ra (Revolutionary Love), and Byun Yo-han (Mr. Sunshine), who accurately portray the different personalities you'll typically find yourself working with.
20 episodes, Available on Netflix
Which of these dramas is your favorite?